Nuw have been working with Walsingham Support, a charity based in England and Wales, that provides assisted living for people with learning disabilities. Their existing branding needed to become more consumer facing and digital friendly, to enable the charity to meet the challenges all charities face in an increasingly competitive sector. 
After an initial review, it was decided to add extra colour to the existing palette along with the introduction of an icon, linked to the logo and usable as a stand-alone device.
The icon as a simplified brand device, gives a stronger appearance across social media than the existing logo, and the beefed up colour palette enables the design of communications to feel more colourful, vibrant and positive. This was a deliberate strategy, to accentuate the positive work that the charity does in helping hundreds of people to a life of increased independence and greater happiness.
A book was designed to tell the story behind the charity and lay out its aspirations for the future. The book was designed with a tri-fold cover that carries one of the organisations key tenets, and an inside pocket on the rear cover which can carry infographic sheets about the organisations performance. These details can be easily updated by printing a new sheet when needed, adding to the functionality of the books and increasing their life span of usefulness.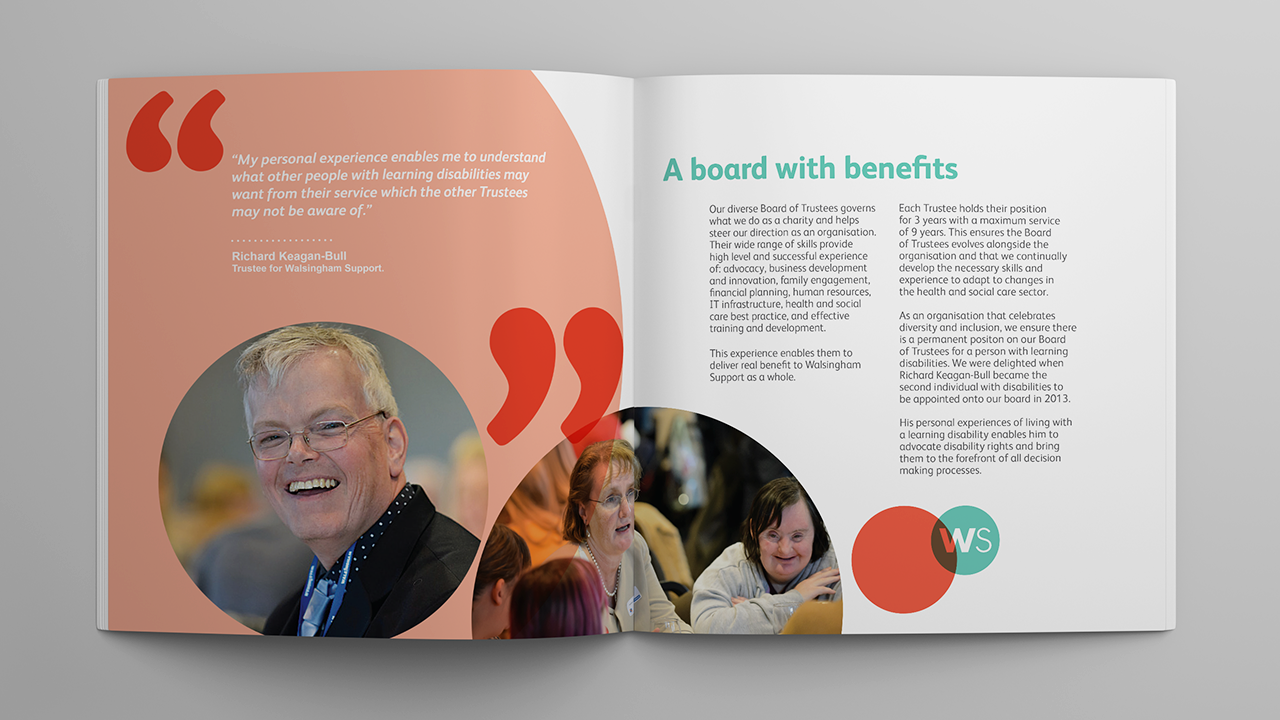 The charity produces lots of materials, both printed and digital. Including consumer facing marketing and internal communications.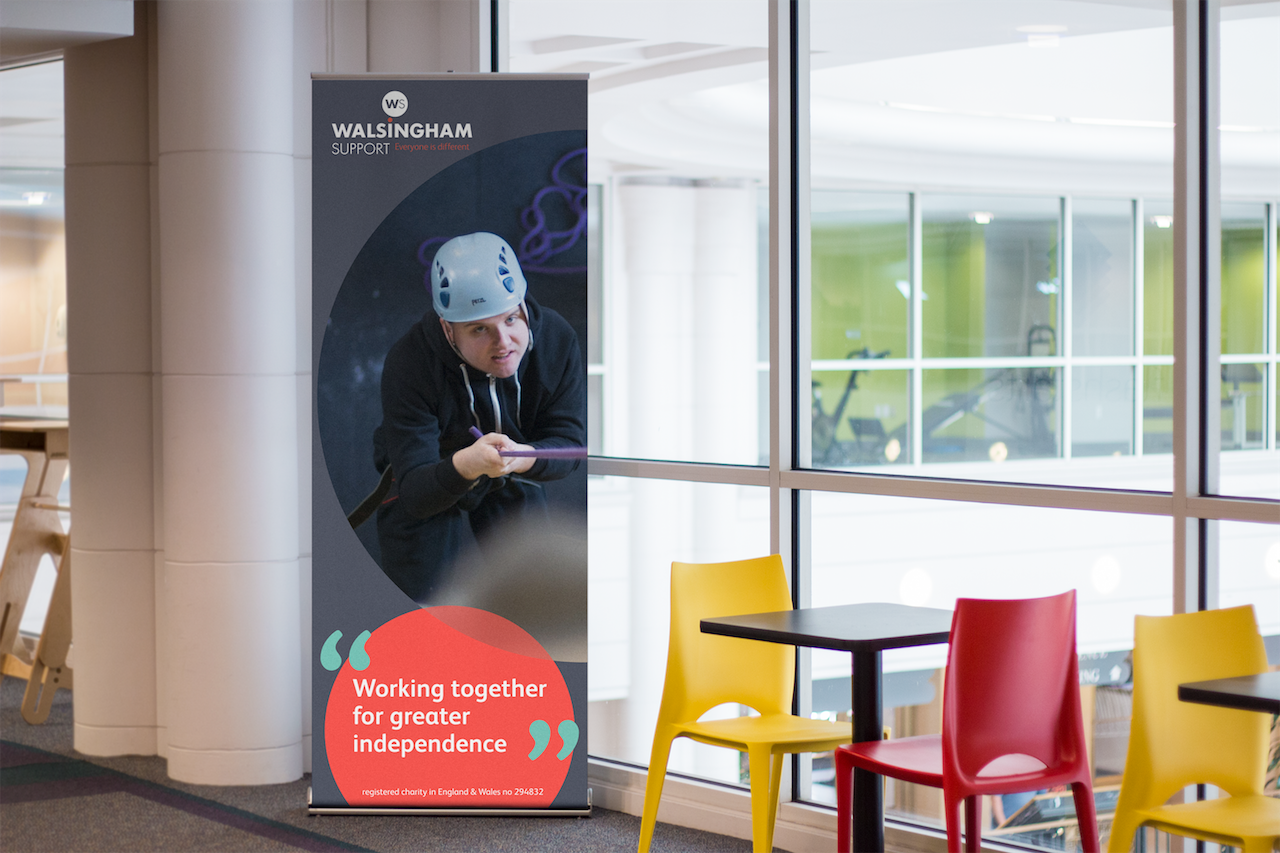 A selection of merchandise designs were produced, featuring key words from the brand philosophy with minimal corporate branding.